To configure the anti-theft alerts for your Flashbird or Pegase Moto GPS tracker, please go to the settings of your Flashbird (by Pegase) application and click on 'Anti-Theft Alerts.'
Level 1 - Vibration Alert:
Be alerted at the slightest vibration of your vehicle. Ideal for a vehicle parked in a private garage.


Level 2 - Suspicious Movements:
Be alerted when your vehicle experiences multiple repeated movements. Ideal for an outdoor-parked vehicle.


Level 3 - Movement Alert:
Be alerted by call or notification when your vehicle is in motion. Ideal for all parking situations.


Critical Alerts:
Receive alerts even when your phone is in silent or "do not disturb" mode (option available for each alert level).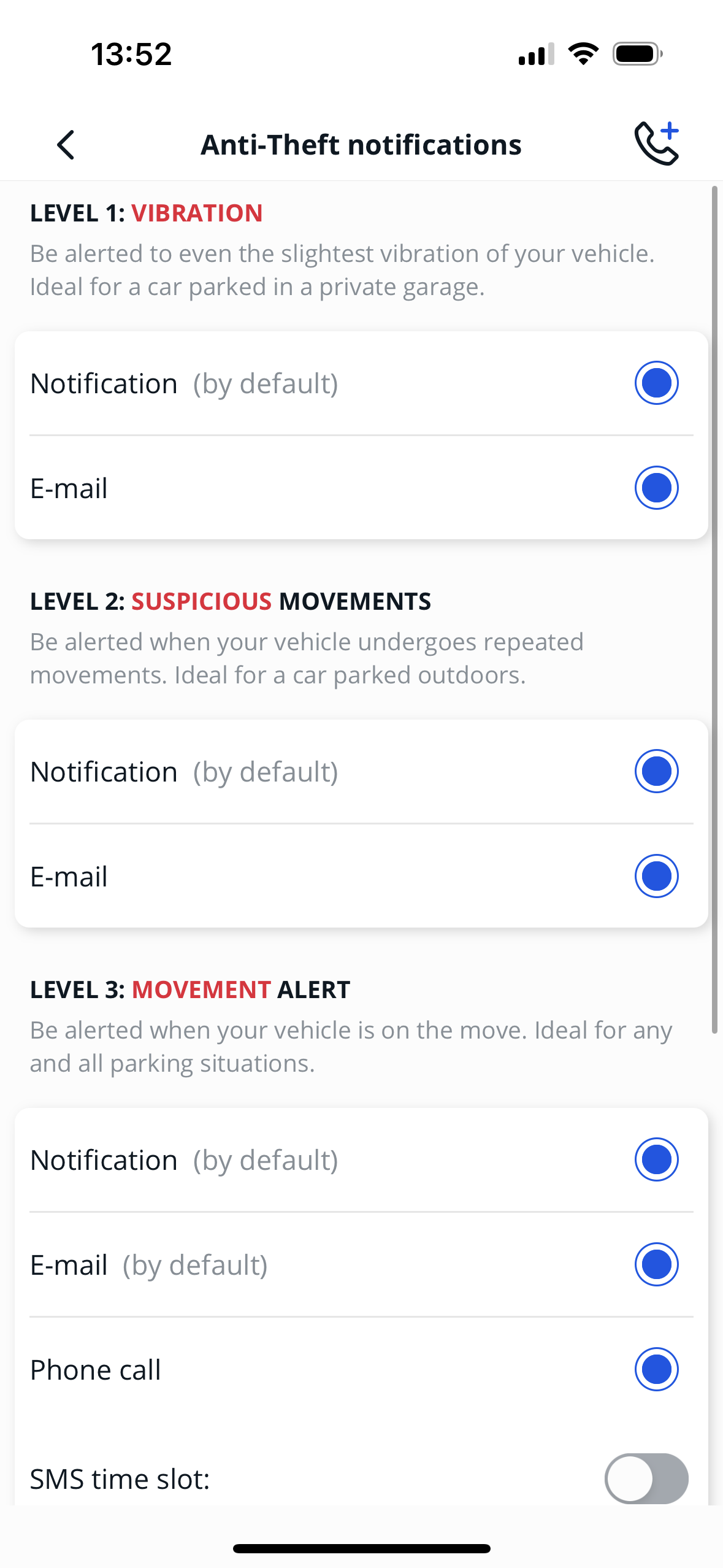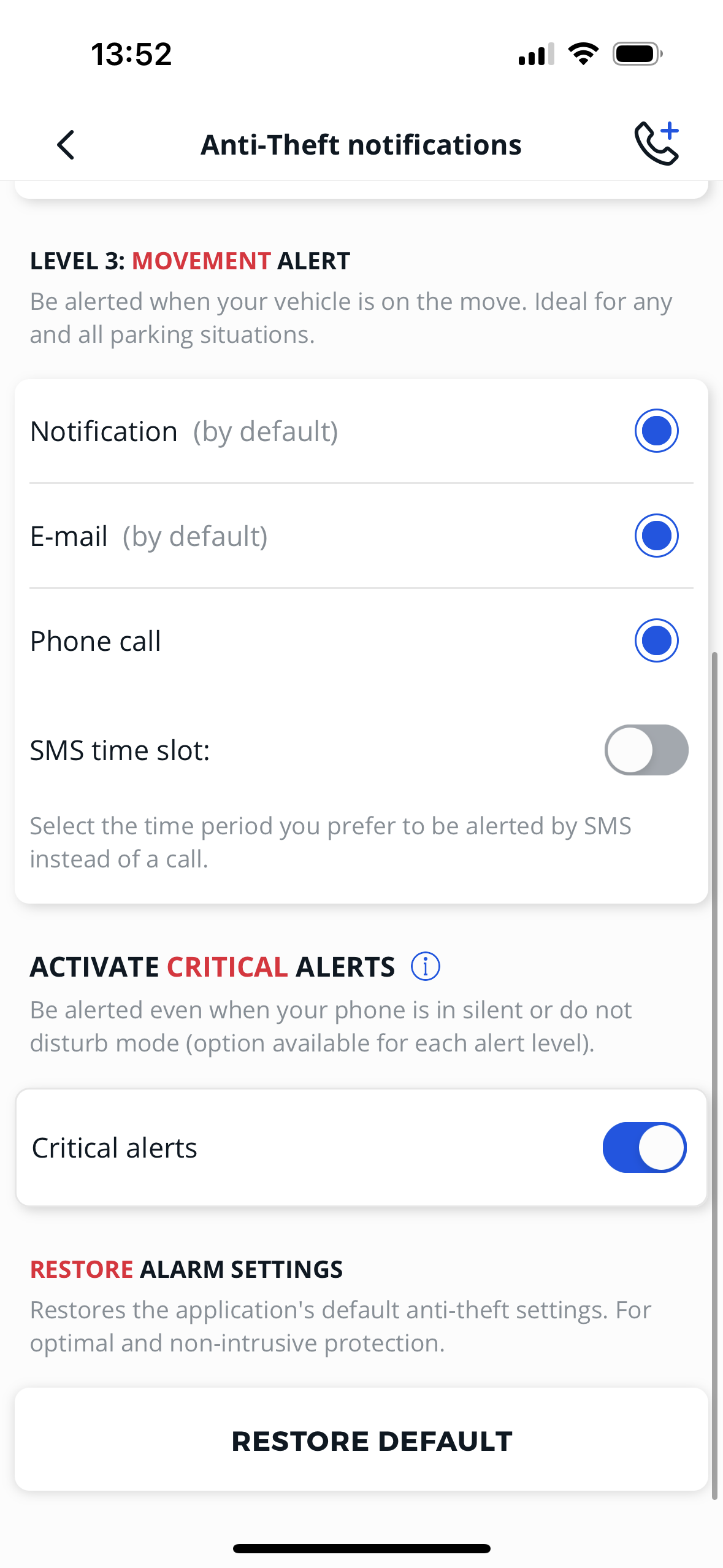 Note:
The device does not make any sound in case of theft to avoid detection.
Calls are triggered for movement detected at approximately 300 meters. If you do not wish to receive the call, you can opt to receive an SMS instead. Simply configure the 'SMS time zone.