Our team is continuously working to improve our app. To access all the app's features, it's important to keep it up to date.
Updating the Flashbird app by Pegase Moto can be done through the Play Store for Android devices (Samsung, LG, etc.) and through the App Store for iOS devices.
You can check if you have the latest version of the app in the general settings. Under "Info," you will see the version number of your app.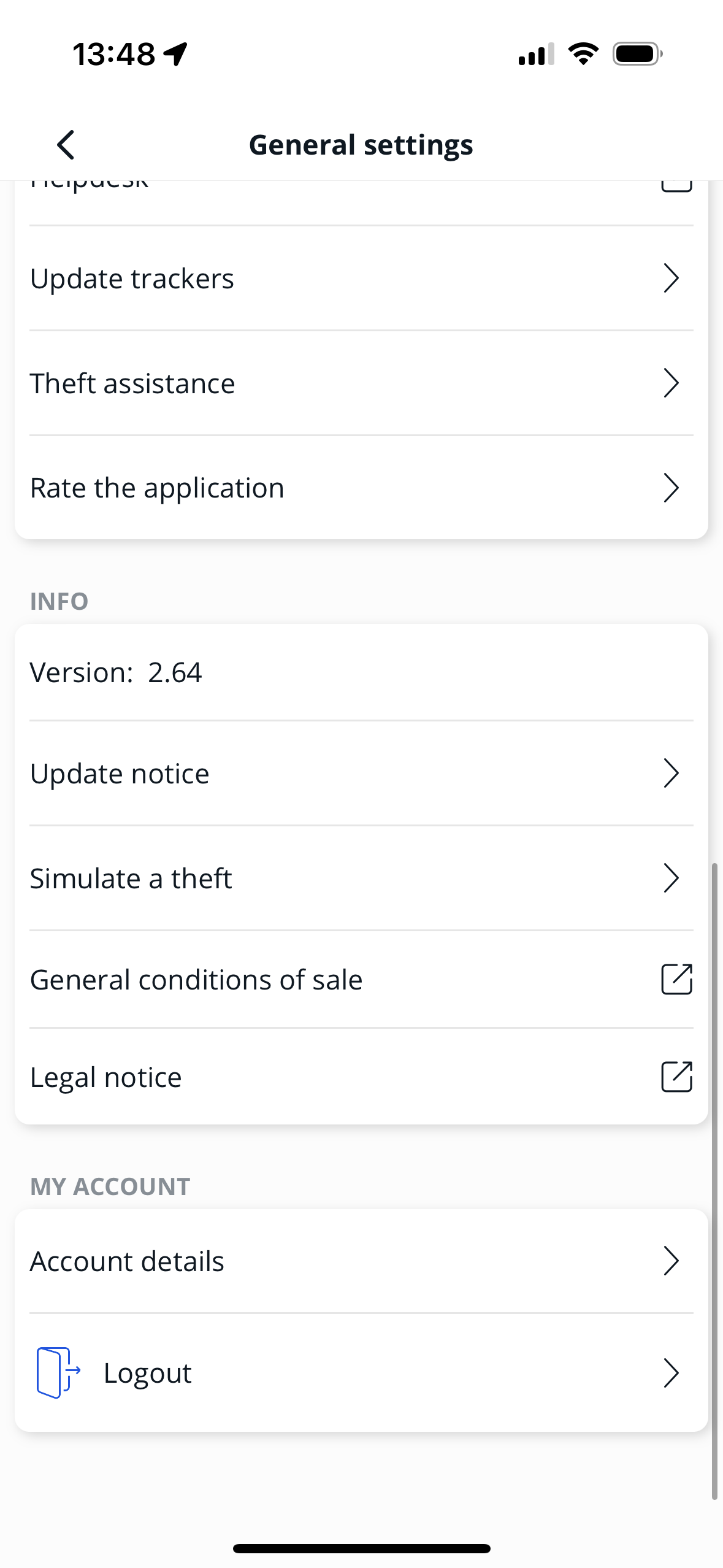 Compare this number with the one displayed on the app's page in the Google Play Store or the App Store. If it matches, you have the latest version of the app installed.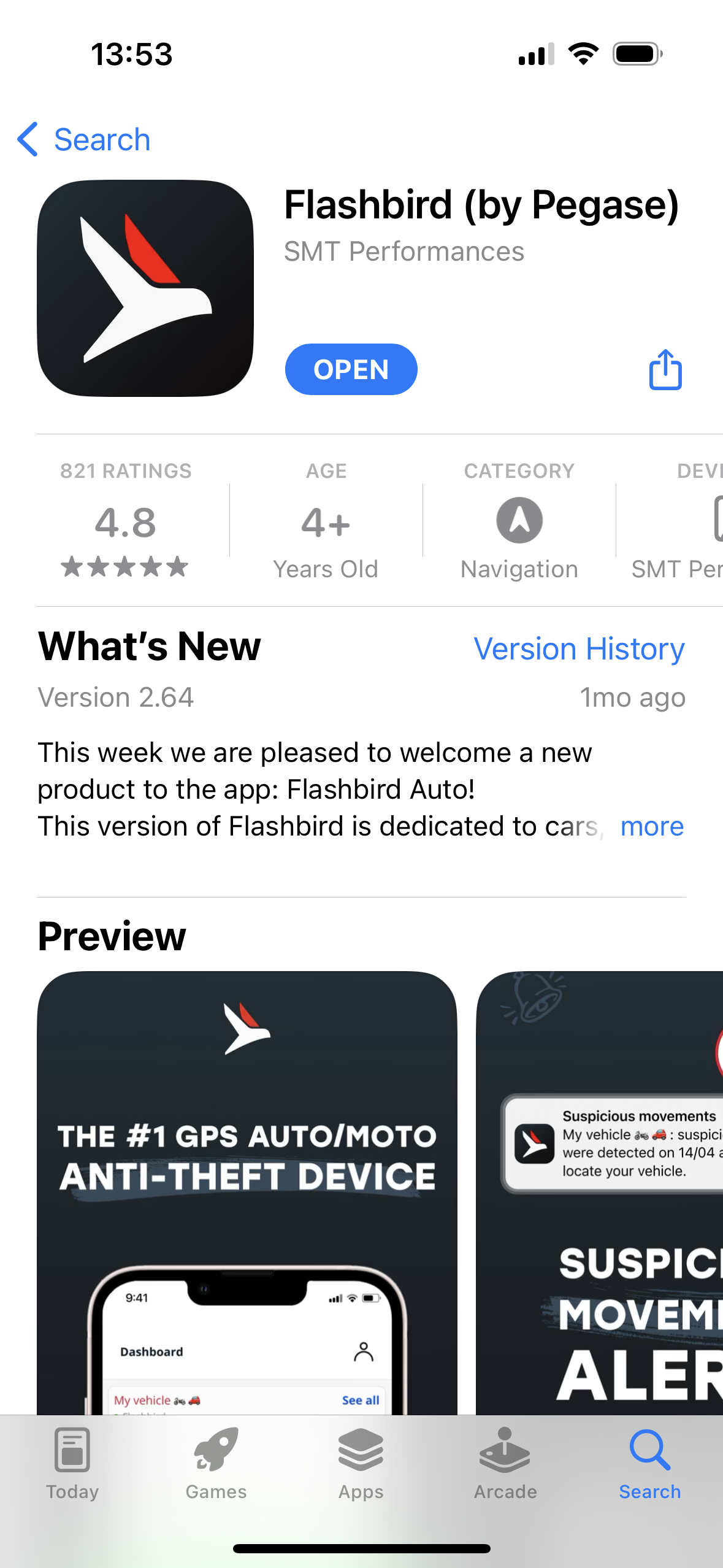 Note:
Don't confuse updating the mobile app with updating your Flashbird tracker.

The GPS tracker Pegase Moto (older model) cannot be updated.

Keeping the app and device up to date is essential for the proper functioning of the product and services.

Just because an app update is available doesn't necessarily mean a tracker update is required, and vice versa.